DWI Attorneys Austin TX | #1 Lawyers | 98% Success Rate
The Hull Firm is a law firm with attorneys in Austin, Texas practicing criminal law in Travis County, Hays County and Williamson County, with an emphasis on DWI Arrests in Texas.  Our attorneys are experts on Texas DWI laws.  In the years since its formation, The Hull Firm has earned a reputation for professional excellence and dedication to serving our clients needs and achieving optimal resolutions to criminal cases.  We are proud to serve as your Austin DWI Attorney – no case is too complicated or trivial, whether it is your first DWI in Texas or you have a more complex situation.
The Hull Firm is a criminal defense firm focuses on in DWI arrests in Austin, Texas (Hays County, Williamson County and Travis County). Through years of dedicated practice, our attorneys have the knowledge, experience, and vision to assist clients in finding cost-effective, creative solutions to their legal issues. Get insights with a free consultation regarding your DWI arrest.

You can be charged with Driving While Intoxicated (DWI) if you are operating a motor vehicle with a blood alcohol content of .08 or higher, or operating a motor vehicle without your mental or physical faculties. An arrest for DWI in Texas has several factors that contribute to the arrest and prosecution of the case. This includes the fact that you can be arrested for a DWI even if you have not consumed any alcohol or drugs. Section 49.01 of the Texas Penal Code defines "intoxicated" as: not having the normal use of mental or physical faculties by reason of the introduction of alcohol, a controlled substance, a drug, a dangerous drug, a combination of two or more of those substances into the body; or having an alcohol concentration of 0.08 or more. The State can request a toxicology report to examine the blood that was drawn. In short, if you have taken drugs but have not consumed alcohol, you can still be charged with a DWI.
Immediately after being arrested for DWI, many clients ask, "Is a DWI a felony in Texas?". The short answer is yes. However, the arrest is simply the beginning of the process.
Get a FREE DWI Case review – Austin, Leander, Round Rock, Georgetown, etc. We are here to fight for you. 
Our Experienced Austin DWI Attorneys Protecting Your Future!
Call The Hull Firm today at 512-599-9999 for your free case review. We are your Austin DWI Lawyer here to help you with your DWI and Criminal Defense needs 24 hours a day, 7 days a week.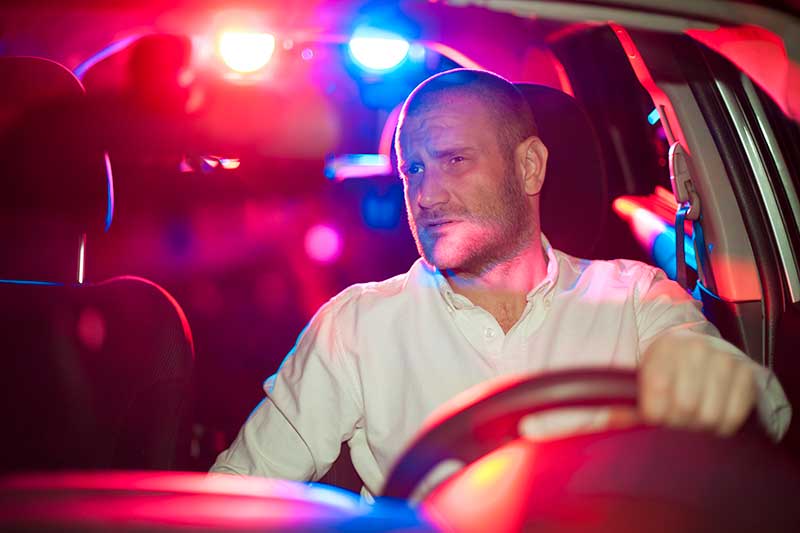 What happens when my license gets suspended? How can I keep driving if I receive a DWI?
In Texas, if convicted for a DWI, the court may require you to obtain an SR-22 in order for you to obtain and keep your driver's license.  You will be required to carry this type of insurance for a minimum of 2 years.  Your insurance coverage will advise the court of the certification, and they will also advise the court if this coverage is canceled at any time during the 2 years of requirement.
You can get an Occupational Driver's License (ODL). There are requirements and restrictions though. To obtain an ODL, you will need to acquire an abstract of your driving record, an SR-22 and a copy of a pay stub or sign an affidavit stating that you need an ODL to go work or school. Keep in mind, there are requirements and restrictions, don't hesitate to reach out to the law offices of our experienced DWI attorneys and DWI lawyers for a free consultation of your DWI arrest or situation.
What is an SR-22? What do I need to know about an SR-22 if I'm arrested for a DWI?
An SR-22 is a particular type of insurance. This insurance is required by law if you have an Occupational Driver's License. If you already have insurance for your vehicle, you are still required by law to get the SR-22. Most insurance providers can issue an SR-22. The form certifies that an individual has obtained the minimum liability insurance required by Texas law. Your insurance provider will automatically notify the Texas Department of Public Safety (DPS) when an SR-22 is cancelled, terminated or lapses.
How Does a DWI Affect My Insurance Rate?
As you have learned through this website, a DWI affects all aspects of your driving experience that will impact your personal life negatively. After losing your driving privilege and getting reinstated, you might also find that your insurance is taking your insurance coverage cost to another level. A DWI will affect your insurance coverage rate. And you will find yourself having to shop around to find the best price. Statistics show that DWI's can impact your rate by up to 50%.
This is a huge price to pay when you take your penalties and requirements into consideration.
AUSTIN DWI ATTORNEYS. DEDICATED TEAM. PROVEN RESULTS
Our Experienced DWI Attorneys Protecting Your Future!
Call The Hull Firm today at 512-599-9999 for your free case review. We are your Austin DWI Attorney and criminal defense attorneys here to help you, 24 hours a day, 7 days a week.
WE PROTECT YOUR FUTURE AND FIGHT FOR YOUR RIGHTS
 Ways to Protect Yourself
There are steps you can take to prevent needing a DWI attorney. Here are recommendations from our experienced DWI Attorneys & DWI Lawyers.

The most obvious choice is to refrain from drinking and driving to protect yourself from getting arrested while also keeping yourself and others safe from harm. 

Make a pact before going out for the night to use a driving service.  For example, a taxi,  Lyft or Uber to take you home at the end of the night.  This will prevent the huge headache of jumping through hoops to obtain and keep your driver's license and your freedom.

If you are in a group, assign someone to be your designated driver for the night.  If you and your group usually go out together, consider taking turns being a designated driver, so no one feels left out of the fun. 
What to Expect Once You've Been Pulled Over
There are steps you can take to protect yourself once you have been arrested and charged with a DWI.  The process of being pulled over and arrested by an officer is a stressful one. 
But first the officer must prove that you have been drinking, and in order to do this, they will ask you a number of questions and ask you to complete several tests to determine sobriety or lack thereof.  
This is where the officer will start building their case when charging you with a DWI.  If the officer decides that you are under the influence, you might have your rights read to you and you will be arrested.  Please be sure not to say anything to the officer that can later be used against you in court.  You can share your personal information, name, address, date of birth and social with the officer.
After this you will be in jail waiting to speak to the judge where they will determine what your bail amount will be.  If a bail amount has been determined, bail can be made with the court or through a bail bondsman.
Once bail has been made, you should meet with an attorney to help defend and protect your rights.  
Contact The Hull Firm, a top-rated DWI and criminal defense attorneys that is knowledgeable about the law in the State of Texas.  The attorneys here at The Hull Firm are reputable, professional, and dedicated to serving our clients.   We are driven in providing the best and comprehensive assistance to our clients in their DWI convictions & legal issues. 
Our Experienced Attorneys Protecting Your Future!
Call The Hull Firm today at 512-599-9999 for your free case review. We are your Austin DWI Attorney here to help you with your DWI and Criminal Defense needs 24 hours a day, 7 days a week.
Providing Client-Centric Criminal Defense in Austin, Texas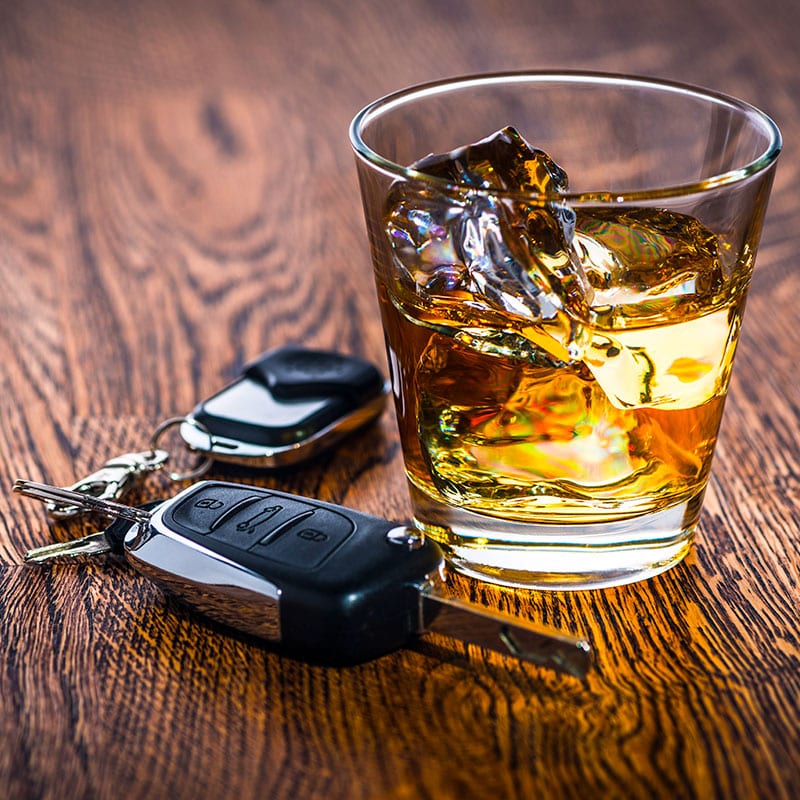 Start Your FREE Case Evaluation
Call The Hull Firm today at 512-599-9999 for your free case review. We are your Austin DWI Attorney here to help you with your DWI and Criminal Defense needs 24 hours a day 7 days a week.
Founded in 2003, we are a highly-rated, award-winning DWI & Criminal Defense firm. The Hull Firm has represented thousands of businesses and individuals over the years in many types of civil and criminal litigation.